Hi-Concept puts technology at the heart of our homes. Innovative technology for more comfort, leisure and security. A smart simple custom technology, closer to our lifestyle.
A fun technology that also knows how to be discreet and emphasize with elegance an interior decoration to your image.
This technology, Hi-Concept invites you to take control.
Maxime Théard
CEO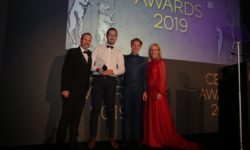 Established in 2007, Hi-Concept continues to engage customers and present tailored solutions for homes and businesses. It started with a simple motivation: to create beautiful homes that catered seamlessly to our lifestyles. Eight years on, we're still growing and developing new ideas and design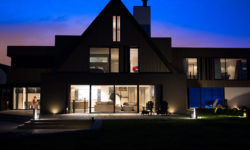 Created in 2007, Hi-Concept is committed to offering its customers tailor-made audiovisual and home automation solutions for homes and professional environments. We have received many testimonials and press awards for our bespoke achievements through a relationship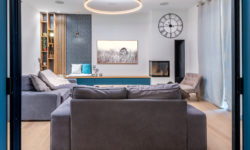 Ever wanted to take charge of your carbon footprint and reduce energy consumption at your office? The answer is building automation – with integrated timers and a holistic approach to building management, automation allows you peace of mind with the hassle. Co

Centralized management
The future of the connected home is here, and you are invited to join this revolution. Forget the proliferation of control systems and find on a single interface all the worlds of the house.

Automation
Home automation or smart home is the management of the electrical universe of the home, such as lighting, shutters or heating. Manage these areas with automation to optimize your electricity consumption or improve your comfort

Music broadcast
Have you ever wanted to move around your house with the music that follows your steps? Hi-Concept solutions give you the best of all worlds. With speakers placed in strategic locations, the whole family can enjoy the music they want wherever and whenever they want.

Multiroom video
Experience the beauty of personalized entertainment with multiroom video, an enhanced complement to music streaming.
Movie theater
Have the dream of many of us, a private movie theater in the comfort of your home. From starry sky lighting, lush carpeting, quality sound systems selected and calibrated specifically for you

Video surveillance
Install cameras in strategic locations that can transmit in real time to your smartphone or tablet anytime, anywhere.

Intrusion alarm
Your soul is where your house is. Keep in mind when you're on vacation or at work, with an intrusion alarm system you can put your home under surveillance and be notified immediately of any suspicious event, by SMS or voice mail.

Computer Networks
Today, whether wired or Wi-Fi, all electronic devices connect to networks and home and audiovisual products are not immune to this trend. What makes the network a master piece of your home that can be considered as the nervous system of your home.

Access control
Schedule your house to lock all doors and windows before going to bed, or when you go to work, so that you never face the anxiety of oblivion.