If you've always dreamed of a private home theater with incomparable rendering in the privacy and comfort of your own home, look no further. Hi-Concept specializes in upscale private movie theaters, and you will finally reach your dream.
There are many ways to recreate the atmosphere of a public movie theater, like rehearsing movie scenes, eating popcorn in a red and white striped box, ideas are legion, and it's not surprising. Going to the movies is a magical pleasure that everyone, at any age, appreciates. With the current technological advancements of display and sound, it is possible to regain that atmosphere by creating your own private movie theater in your home.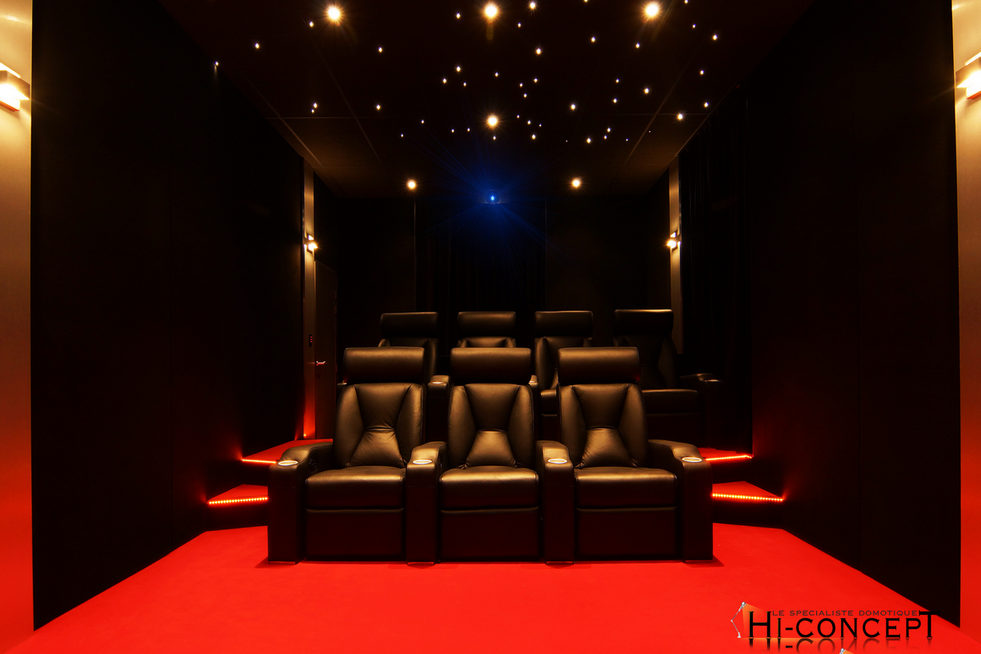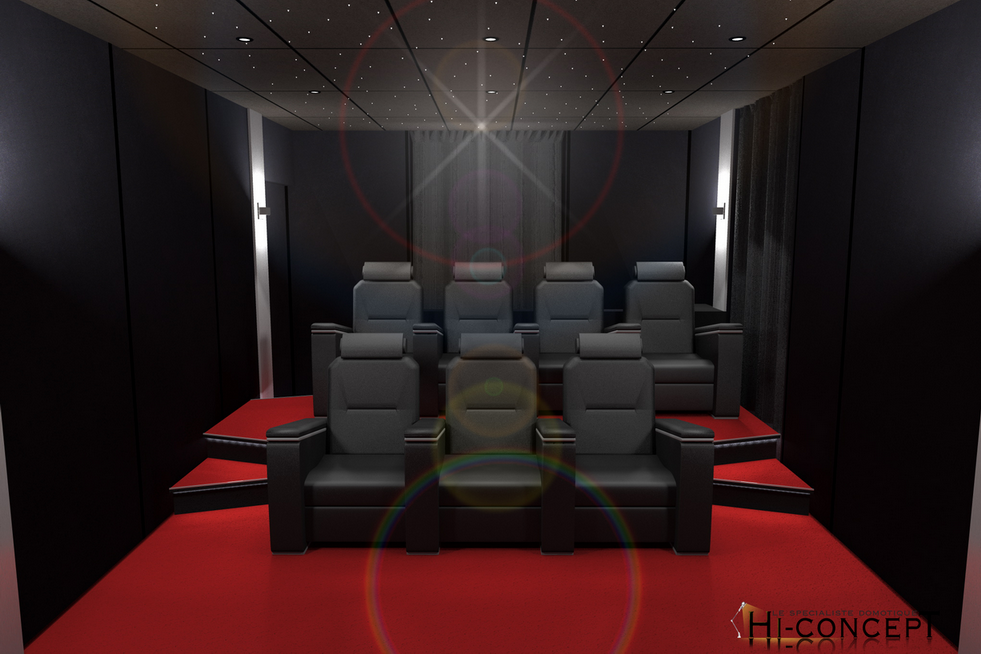 Whether you opt for a home theater in your living room comfortably seated in your sofa, or a high-end installation with D-Box motion simulation chairs, there is a home theater waiting for you.
Discover a haven of peace that will allow you to enjoy films sitting comfortably in your armchair and in your darling's arms, or during a movie marathon with your friends. Even games take on another dimension and take full advantage of the latest technological innovations. All aspects of the room are optimally designed so that each viewer has an unforgettable audio-visual experience.
From lighting, lush carpeting, quality audio systems, ceiling in the starry sky, acoustic treatment and sound insulation of walls, Hi-Concept designs exclusively and chooses the best products adapted to your needs and accompanies you on the personalization of your room Cinema
Live the movies, live your dreams.